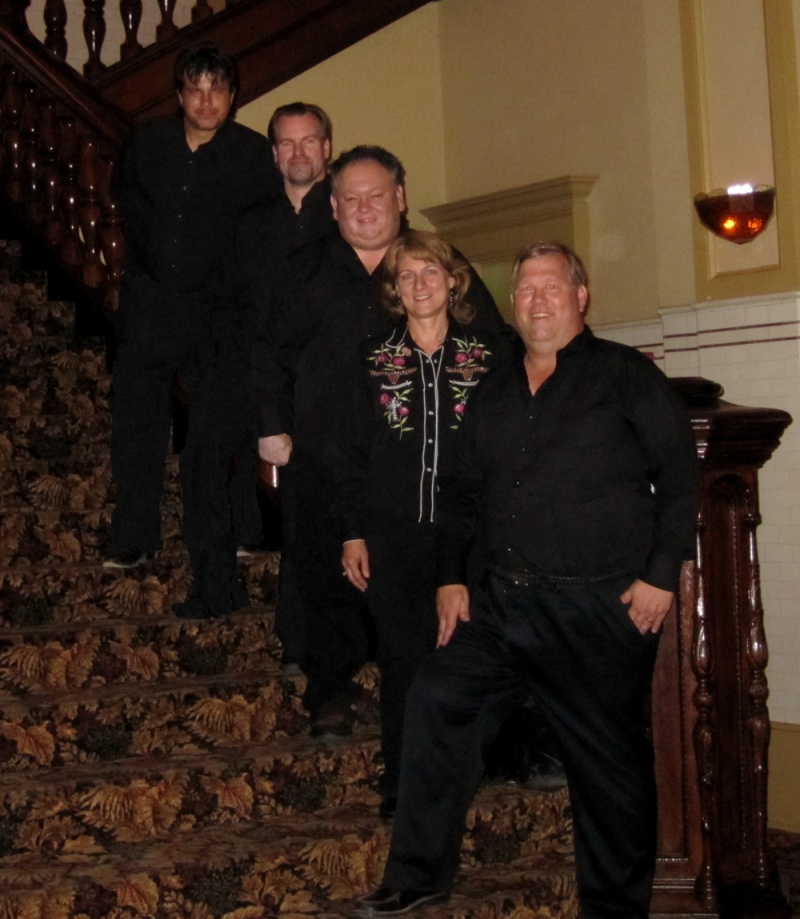 Cactus Country has become the most requested band for conventions & conference groups within San Antonio's growing convention market. 2016 is already a busy year with numerous events already booked. Just check out our schedule to see all we've been doing! Click here to view some of the corporate & Convention Clients we have performed for: CLIENTS-Corporate
The band works with the top destination management companies in the area as their primary choice for country plus variety entertainment. The band has performed for over 400 such events, & understands the special needs required by visiting groups with participants from all over the country. Popular locations for these events include Pedrotti's North Wind Ranch, Rio Cibolo Ranch, JW Marriott TPC Resort, Hyatt Hill Country Resort, Buckhorn Hall of Horns, Grand Hyatt, Convention Center including the "Grotto" and Lonesome Dove Room, Don Strange Ranch, Leon Springs Dancehall, the Westin La Cantera, Sunset Station, Southwest Craft Center, La Villita, SIx Flags Over Texas, Cowboy's Dance Hall, Marriott Rivercenter, Enchanted Springs Ranch, and most of the major Riverwalk Hotels. Groups from all over the world, including Canada, Europe, Russia, South America, South Africa, and even Far East guests have had a foot stomping time at one of our shows.
Cactus Country's wealth of experience with these groups will help insure your participants will enjoy their reception or activity. Starting with Texas style music and other country favorites, the band is well versed at working with dance instructors to get the audience on the dance floor. In addition to line dancing, many groups enjoy learning special dances popular in Texas Honky Tonks, from the Cotton-Eyed Joe to the Boot Scootin' Boogie to the popular Chicken Dance. If the client desires, the band can also swing into performing oldies rock-n-roll and classic rock hits to keep the dance floor hopping. From "Old Time Rock and Roll" to "YMCA", from "My Girl" to "Unchained Melody", to the local favorite "Beach Boys & Grease" medley, the band's versatility surprises many people. Even Elvis & Willie Nelson will sometimes show up to sing a song or two. The group can even perform some of the regional Tejano music hits if the client would like to sample the "local flavor."
All types of groups have enjoyed the band's convention shows, including medical groups, teacher conventions, pharmaceuticals, church groups, insurance companies, automobile organizations, computer companies, dental organizations, manufacturing groups, retail & apartment associations, military groups, and even the NBA New York Knicks (during the Spurs 1999 Championship Run!). We've done events for both the FINAL FOUR, and the ALAMOBOWL, including PENN STATE ALUMNI. Your event is too important to settle for less; these experiences are key and allow Cactus Country to insure you'll have the entertainment that will keep your group happy!
CLICK BELOW FOR
Country Hits: Classic Rock & Variety
Amarillo By Morning Brown Eyed Girl
Margaritaville Play that Funky Music
Your Cheatin Heart You've Lost that Lovin Feeling (from Top Gun)
Cotton Eyed Joe La Carcacha (cumbia from "SELENA")
Redneck Woman Chicken Dance (group dance favorite)
Pictures of Brenda teaching Line Dancing to a convention group from Mexico! We usually work with professional instructors, but if they aren't available we're happy to pitch in to get the crowd moving!
Newest clips recorded with 2 time Grammy winning Engineer- Marius Perron III
Wave on Wave Texas Country at it's best with Mark singing the Pat Green hit
Jackson Johnny & June Carter Cash with Brenda and Tony
Drink On It & My Girl Blake Shelton hit by Mark, plus Ralph's version of the 60's classic
Dreams Brenda sings Stevie Nicks and Fleetwood Mac Hit