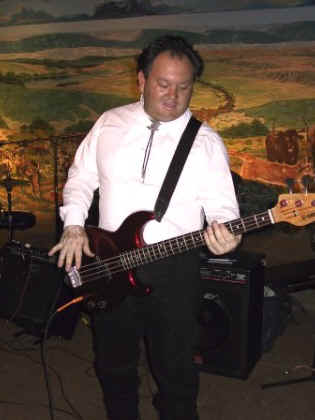 John at Pedrotti's North Wind Ranch
One way or another, John has always been involved in music. Receiving his first guitar at age 5, John always messed around with it but started to take it seriously at age 11. At this time John learned to play saxophone and drums in school band. By age 14 he started to play bass because a friend's band was in a pinch and lost their bassist. He was instantly hooked.

John has opened up for a lot of national recording artists such as John Michael Montgomery, Clay Walker, Neal McCoy, and many others. Also, he has played at the famed Bluebird Cafe in Nashville. In addition, John co-wrote a song called "Lil' Texas Twister." The song was heard by a line dance instructor in Nashville, and a dance was made and named after the song. With this happening, John has received several letters from all over the country, Canada, and London, England asking to purchase the song to teach the dance.
John started working in recording studios and began to help fellow musicians finish writing their songs of various styles. This is where he began his endeavors in country. John feels that writing country music is the purest form of songwriting left in popular music - just yourself and a guitar.

With all the studio work he has done, John has become very involved in producing. Some of the demos he has produced has led to a win in the junior division on Star Search. Another even led to a major recording contract.
When not performing, John & his wife Claudia stay busy with their one year old son Evan Roy.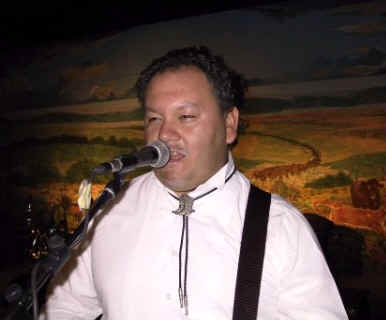 John at Pedrotti's North Wind Ranch